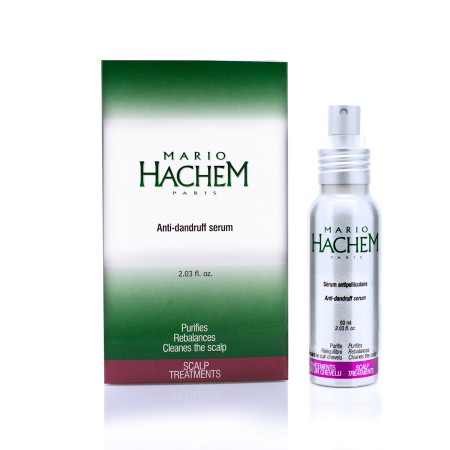 Anti-dandruff serum
Anti- Dandruff Serum
Ref 1002  in 60 ml(2.02 fl.oz)
Dandruff is caused by an overabundance of the micro-organisms which activate the skin's natural exfoliation process. It can be dry or greasy and is very accompanied by itching. Anti-dandruff Serum soothes, disinfects, heals and purifies the scalp to eliminate dandruff.
However, this product is also convenient for people who have a very dry scalp such as most black people and even without dandruff. 
Usage:          Apply the serum to scalp before Medicated Anti-Dandruff Shampoo. Apply 20 to 25 drops on dry scalp, gently massage. Leave it on for 15 to 20 minutes. Rinse abundantly. Follow with Medicated Anti-Dandruff Shampoo.