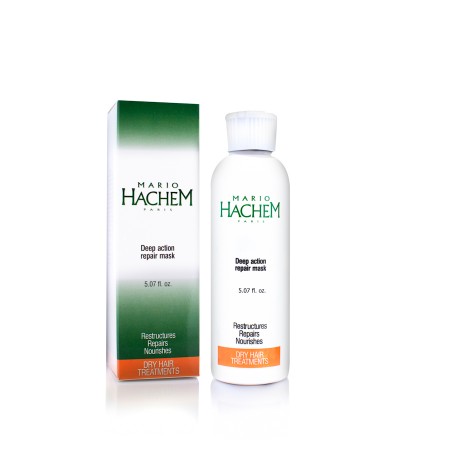 Deep action repair mask
Deep-Action Repair Mask
Ref 1010 in 150 ml (5.07 fl.oz)

This gentle cream is ideal for dry, damaged, coarse or curly hair as it penetrates the heart of the hair shaft to restore it to its most vibrant and lively state. It can provide relief for fine hair as for thick hair that has been weakened by a damaging perm, color or other treatment. It strengthens, nourishes and softens the hair shaft leaving it moisturized and shiny.
This product is made of Plant marrow of soybean lipid.
Usage:Apply to your hair for 30 minutes before shampooing, then rinse it and wash with recommended shampoo and rinse thoroughly. Recommended for weekly use.