Seven plants styling energizer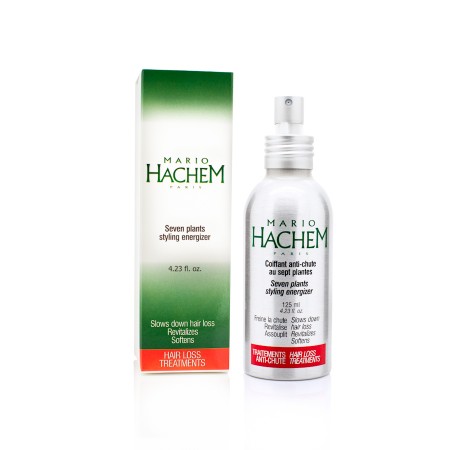 Seven plants styling energizer
Seven Plants Styling Energizer
Ref 1504 in 125 ml (4.23 fl. oz)
Seven Plants Styling Energizer is a product that can help you style your hair daily while fighting your hair loss. It is a non-alcoholic mild formula that respects the pH of every scalp.
This innovative tonic can revitalize a dry scalp and give volume to limp hair.
Usage:              Spray directly on your scalp. Gently massage into the scalp with fingertips.
Do not rinse. Comb or brush your hair.